HAYDN: THE CREATIONChristopher Finch – conductor Bristol Ensemble: Roger Huckle, Leader
"When I think of God, I can write only cheerful music" said Joseph Haydn. So when he turned to the greatest story of all time, his imagination simply bubbled over. With text from the book of Genesis and Milton's Paradise Lost, The Creation is filled with lively melodies, blockbuster choruses and a generous spirit that finds room for both angels and earthworms.
Inspired by his trips to England, where he first hear Handel's oratorios performed with huge choral and orchestral forces, The Creation is widely considered to be Haydn's crowning masterpiece.
Date:
Sunday 13th September 2020 7:30pm
Location:
St George's, Bristol, BS1 5RR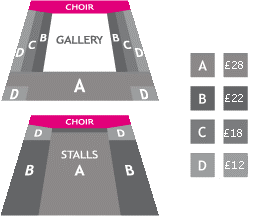 Please note, using either our Paypal or Buy Tickets button both allow the options for Debit/Credit checkout